Wanfuteng Winners Receive Vt500,000 for Tuition Fees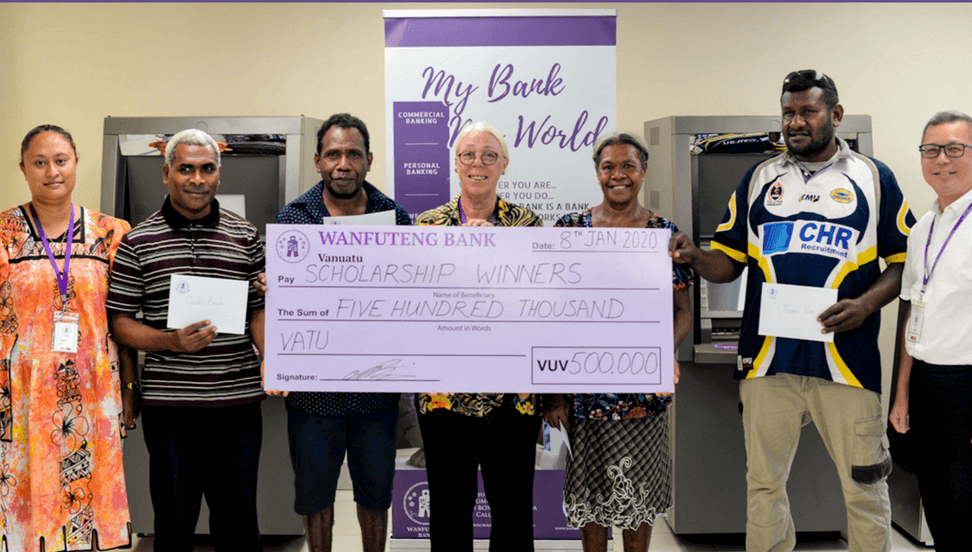 Winners of the Wanfuteng Christmas Draw gathered yesterday at the bank to receive their share of the Vt500,000 golden prize.
The five lucky winners received a Vt500,000 cheque, handed over by CEO Catherine Le Bourgeois who congratulated the winners and conveyed her continuous support towards the Education sector.
The cheque is promised to greatly assist a student's tuition fees for the whole year.
This applies only for secondary students with good school reports.
The tuition fees will be paid directly to the school.
Head of Relationship Banking, Tek Kon Lim said, "since the opening, Wanfuteng has expanded its services and will start other similar campaigns/programs throughout the year which will contribute greatly to communities around the country".
The Christmas Draw was held last year on 23rd-24th of December at Feiawa park (Seafront) where partakers would register for an opportunity to win one of five Wanfuteng Bank scholarship for 2020.